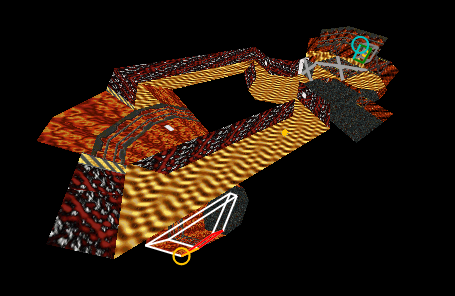 Now, this is indeed a work in progress in it's current state, but here's a DLE shot of what i have so far on Level 45, which i've decided to call Rakghou Moroni, in vein of some of the more "out there" names that Vertigo has, take Fold Zandura for an example. (which is actually a fairly decent band, i recommend that you should check them out when you have the chance.)
For themeing this level off of, i took some notes from the alien desert vibes that Baloris Prime has, and some notes from the honeycomb hell that's Level 11 from Descent 1.
Oh well, time to get off my lazy enby tail and continue working on Level 45.